Film Flavour
Days of European Film and celebrated Prague chefs bring you Film Flavour, a special festival section inspired by the new trend Cinema Cuisine. The Cinema Cuisine concept is based on a fusion of film screening and high-quality food. In the unique enviroment of cinema Royal, the viewers can enjoy a film while indulging in a culinary experience in a so-called pop up restaurant. The menu will reflect a movie topic, territory or environment, and will be accompanied by a carefully chosen film. 
The price of CZK 500 per person includes a delicious three-course menu, wine, water and wonderful film.
Number of seats in the hall is limited, therefore, buy your tickets early!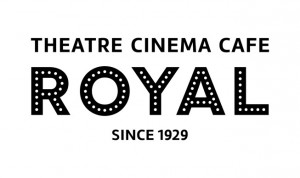 (14.4.) 7pm Youth a and the colorful Italian menu
The unique experience of cinema cuisine will be brought to you by the Italian chef Alex Facchin in co-operation with the restaurant Il Rugantino.
Italian menu:
Antipasto misto italiano (mix of cheese, salami, ham and other typical products)
Arrosto di maiale (roast pork neck) or spinach lasagna (we think on vegetarians, too!), baked potatoes
Strawberry panna cotta
(16.4.) 7pm Populaire and the sweet French menu
The three-course- menu will be prepared by Mohammed Saouchi, aka "Momo",  the chef of the French bistro Café 35.
French menu:
Homemade terrine with onion confit and figs
Pork sauté on muschrooms with baked potato
Apple fondant with a red fruit reduction
Detailed information about the menus will be presented during the course of March on this web and on our Facebook.