The Here After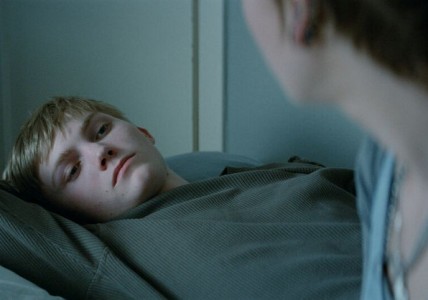 Coming home can open old wounds.
Two years after leaving, John is returning home to his father's farm and native village. What might at first appear as a joyous family reunion is, in reality, a harrowing affair for father, son, and the entire community. John's past follows him at every step. High school classmates want nothing to do with him, village people turn away when he is near. They know something the viewers do not, that is, where he is returning from and why he was there…. A psychological probe into the life of a young man scarred by a brutal act, it daringly depicts the character and behavior of people dwelling in a tight-knit community: prejudice and hatred but also an attempt to understand and help. The powerful psychological drama and debut of Magnus von Horn was awarded three Swedish Guldbaggen film awards including one for Best Film and Best Director.
Awards: Polish Film Festival 2015: Best director; screenplay; editing. Swedish Film Institute Award – Guldbagge 2015: Best film; director; supporting actor.

Program