Romeo and Juliet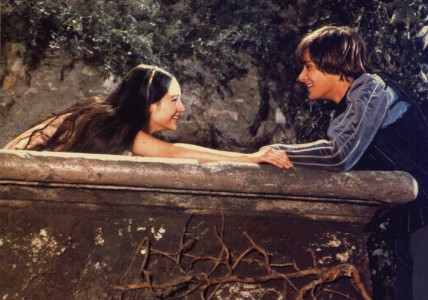 Romeo and Juliet
Great Britain, Italy
1968 / 133 min.
Director: Franco Zeffirelli
Cast: Leonard Whiting, Olivia Hussey, John McEnery, Milo O'Shea, Pat Heywood, Michael York
English version with Czech subtitles
Contact: British Council

Franco Zeffirelli directs this Academy Award-winning adaptation of Shakespeare's romantic tragedy, breaking with tradition and casting 17-year-old Leonard Whiting and 15-year-old Olivia Hussey to play the lead roles. Narrated by Laurence Olivier and shot in Tuscany and Siena for an authentic Italian Renaissance touch, this British-Italian co-production pushed the boundaries of traditional Shakespearean productions by including nude love scenes. The famous score, composed by Nino Rota (who went on to write the music for The Godfather), emphasises the romanticised and fatal outcome for the two young lovers.
Awards: Academy Awards USA 1969: Best cinematography; costume design. Golden Globes 1969: Best English-Language foreign film; Most promising newcomer female and male. BAFTA Awards 1969: Best costume design… And many other awards.
The film is presented as suplementary program. It will have a lecture introduction by the biggest Czech Shakespeareologist Martin Hilský. The screening will be followed by a discussion lead by the experienced film pedagog Petr Bednařík.
Program