Holy Motors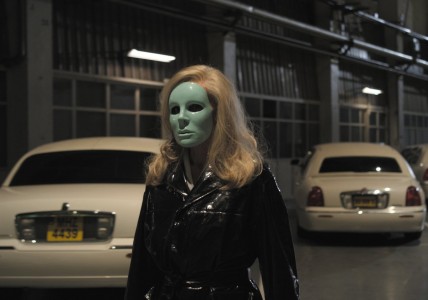 Holy Motors
Section:  MEDIA – The Power of Imagination
France, Germany
2012 / 115 min.
Director: Leos Carax
Cast: Denis Lavant, Edith Scob, Eva Mendes, Kylie Minogue, Michel Piccoli
French version with Czech subtitles
Contact: Aerofilms

Leos Carax, the enfant terrible of French film, triumphs in this provocative spectacle infused with admiration for Paris, the history of film and the vocals of Kylie Minogue.
In the film many believe should have received the Golden Palm in Cannes, the faithful companion to director Carax, Denis Lavant, plays the mysterious Mr. Oscar who, in the span of a single day, wears the most varied identities in an unsettling show for cameras that are not there. Carax's typically poignant vision of the world is intertwined with playful provocativeness and immeasurable love for the bizarre milestones in film history (like Georges Franju's Eyes Without a Face). His mesmerizing spectacle is imbued with love for Paris, which looks helplessly on as La Samaritaine, the legendary department store near Pont Neuf, draws nearer its demise, but also for the vanishing world of limousines or the vocals of Kylie Minogue.
Awards: FF Cannes 2012: Award of the Youth. IFF Chicago 2012: Best international feature; cinematography; actor. International Cinephile Society Awards 2013: Best picture; director; film not in the English language; actor. Camerimage 2012: Silver Frog… and many many others.

Program